RightRisk, LLC was formed in May 2005 by 10 original member/owners interested in providing innovative educational programming to farmers and ranchers throughout the western U.S.
RightRisk, LLC grew from a coalition of researchers and extension specialists from eight western states including Arizona, Colorado, Idaho, Montana, Nebraska, Oregon, Utah, and Wyoming. The RightRisk Educational Team was established to develop innovative and effective extension education programs for ranchers and farmers as well as for extension personnel.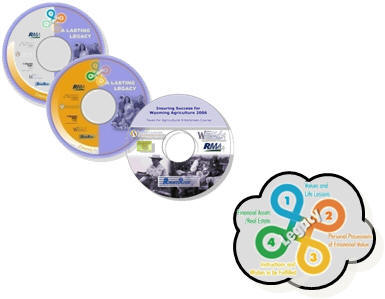 RightRisk, LLC has evolved to become a premier provider of education, coaching services, and research in the area of risk management.
RightRisk, LLC is managed by an executive board of its member/owners.
| The Company | Our Philosophy | Member/Owners |
RightRisk, LLC develops and delivers high quality educational programs. RightRisk, LLC works with county Extension agents, agricultural lenders, commodity groups, individual farm or ranch management teams, and others to conduct educational programs. The programs can be as short as 1.5 hours or as long as agreeable.

Through the use of participatory, experiential learning, people find our workshops and seminars fun, exciting, and educational!
We also develop courses made available via CD-Rom and the internet.
Our Mission: to develop and deliver innovative and effective risk management education for ranchers and farmers across the United States.
| The Company | Our Philosophy | Member/Owners |
RightRisk, LLC has ten member/owners. Each brings unique skills and experiences to the table to help our clientele. Most of the members have ties to the land-grant university in their home state.
Almost all members were raised on a farm or ranch giving them a greater understanding of the problems faced and joys realized by farm and ranch families. Additionally, some of our members currently own and operate farm and ranches businesses with a diversity of enterprises.
| The Company | Our Philosophy | Member/Owners |